CAKE FLAVORS  - Included in cake price, your choice

Chocolate Fudge ~ Almond Chiffon ~ Vanilla Chiffon ~ Chocolate Chip Chiffon ~ Oreo Chiffon ~Strawberry Chiffon ~ Confetti Chiffon ~ Marbled Chiffon ~ Lemon Chiffon ~ Five Spice Chiffon ~ Classic Lemon Poppyseed ~ Caramel Swirl ~ Rapsberry Swirl ~ Strawberry Swirl ~ White Vanilla Buttermilk ~ Lemon Buttermilk ~ Butter Almond ~ Carrot Cake~ Red Velvet

CAKE FILLINGS - Included in cake price too, your choice

Raspberry ~ Strawberry ~ Apricot ~ Cherry Preserves

Lemon Cream ~ Caramel Cream ~ Vanilla Bavarian Cream ~ Butterscotch Cream

Chocolate Buttercream ~ Chocolate Mint Buttercream ~ Mocha Buttercream 

Chocolate Hazelnut Buttercream ~ Cookies&Cream Buttercream ~ Kahlua or Bailey's Buttercream 

Raspberry Mousse ~ Strawberry Mousse ~ Lemon Mousse ~ Amaretto Mousse ~ Peanut Butter Mousse

White Chocolate Buttercream or  DessertWorks' Bakers Buttercream

CHEESECAKE

Our famous creamy cheesecake is available as a choice for your wedding in separate side cakes.  Double stacked with White Chocolate Buttercream, cheesecake  provides a unique alternative for your guests.  $3.65 per slice

CHOCOLATE SEDUCTION CAKE

A layer of ultra rich chocolate cheesecake nestled between layers of our dark chocolate fudge cake An excellent groom's cake!    $3.75 per slice.

***********************************************************************

Our cake prices include:

Your choice of delicious buttercream icing, custom cake design, your choice of cake flavors and fillings and set-up.  The top (anniversary) layer is excluded from the overall slice count and is free, as our complimentary wedding gift to you. Fresh flowers provided through your florist can be incorporated into your design at no additional charge. Sugarpaste flowers, fondant accents, fresh fruit and icing bows are additional and priced separately.  Delivery within a 10 mile radius of the store is $40.  Any additional delivery charges will be quoted at initial consultation.  A non-refundable deposit of $75.00 is required to book your date.

  Your Dream...                Our Vision

Pricing is based per slice:

Dessertworks Buttercream  or

White Chocolate Buttercream

$3.75 per slice

Price includes:

A custom designed cake with your choice of cake flavors, filings, design, and set-up.  Your top (anniversary) layer is complimentary as our gift to you.

Additional charges may be applied for fondant, sugar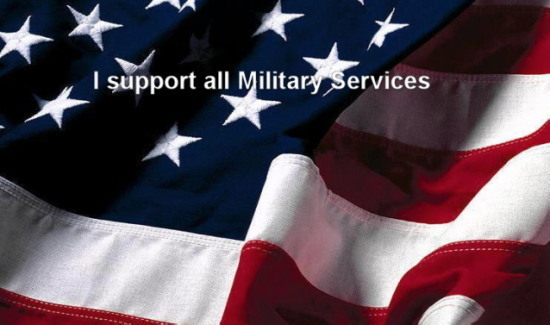 Military Service - Policeman - Fire Fighter Honor Discount

Since our inception in 2000, we've provided this discount!

If either the bride or groom are active duty military personnel, full time police or fireman/EMT, you receive a discount on the cost of the wedding cake

to thank you for your sacrifices and committment on all our behalf.

~ We are The Land of the Free, Because of the Brave!~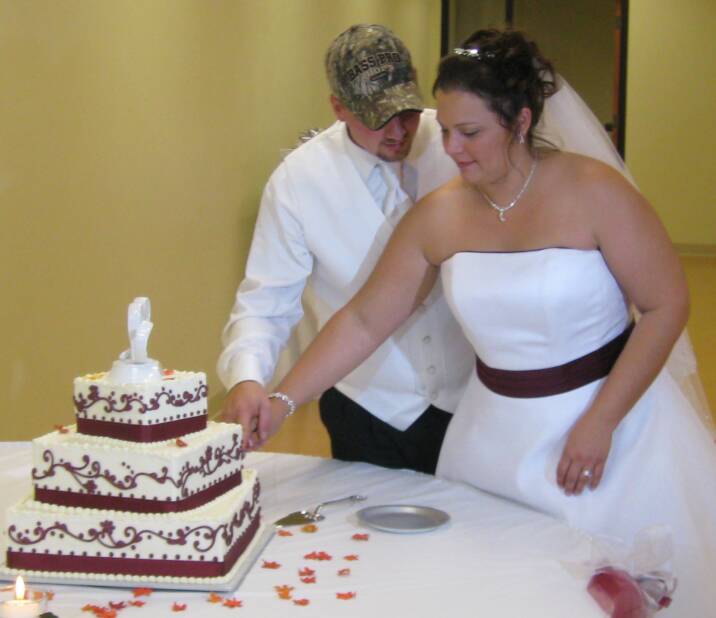 Bridal Anniversary Bonus!

We love to see our couples on their wedding day, all dressed up in their gown and tux and hear stories from the  wedding!  The top anniversary layer is always free, excluded from the overall count as our wedding present to you with the purchase of your wedding cake!  Afterwards,  bring us a picture of  you cutting the cake at the reception, and you can purchase a fresh top layer on your anniversary for only $10.  We'll display your picture on our wedding photo wall  for everyone to see and share your special day too!